Another important command in Tables is the "Edit Table" button. This command takes you to all your table settings via the "Schedule Properties" dialog. Here you can make various adjustments to your Tables schedule, such as adding more parameters or adjusting filters, grouping or formatting.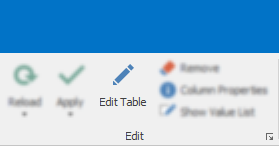 The "Edit" command opens the Tables "Schedule Properties" dialog
Let's go through all the tabs of the Schedule Properties dialog. We'll start with the second, yet most important one:
The Fields tab
Here you will find all the parameters we can find in the Revit database - and even more. With these parameters you can build up your own Tables schedule just like you would do in Revit.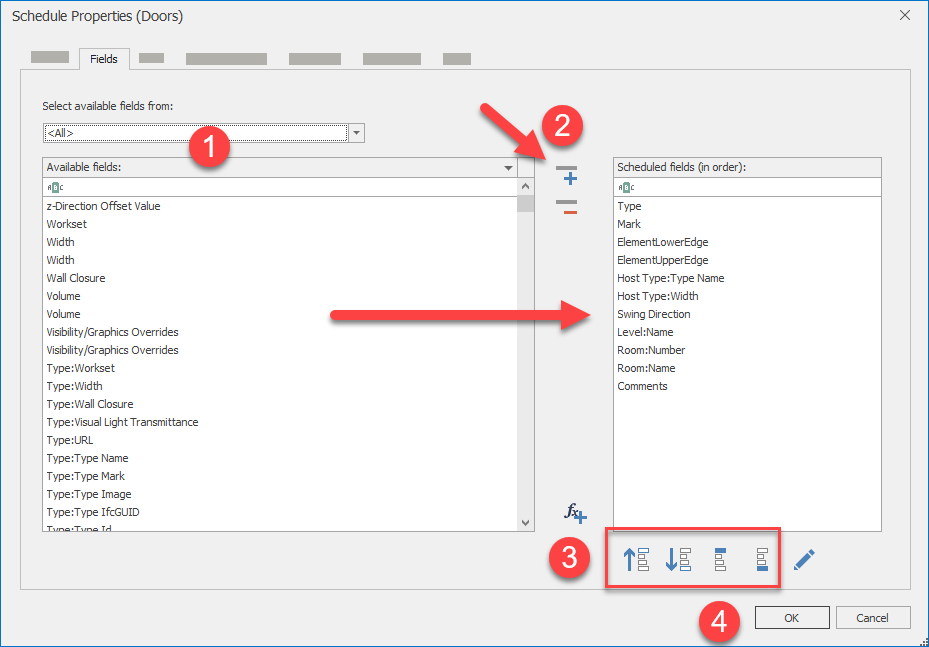 Overview and Workflow Fields Tab
Workflow Fields tab (Parameters):
To make it easier for you with all the parameters we have built a global filter. For example, we differentiate between element parameters, type parameters, host parameters and feature parameters. Sounds complicated, but you'll soon find out that it's not.
Double-click on one of the available fields in the selection on the left - or use the Plus button to choose your parameters, just like the Schedules in Revit. The minus button allows you to remove the selected fields from your selection.
You can easily change the order of your selection in the column on the right with the controls
Confirm the dialog with OK and your Tables schedule will be generated with the desired selection of fields