In short: Tables is your perfect Revit companion, an easy and familiar one stop shopping solution to boost your productivity in Revit. Simple, yet powerful!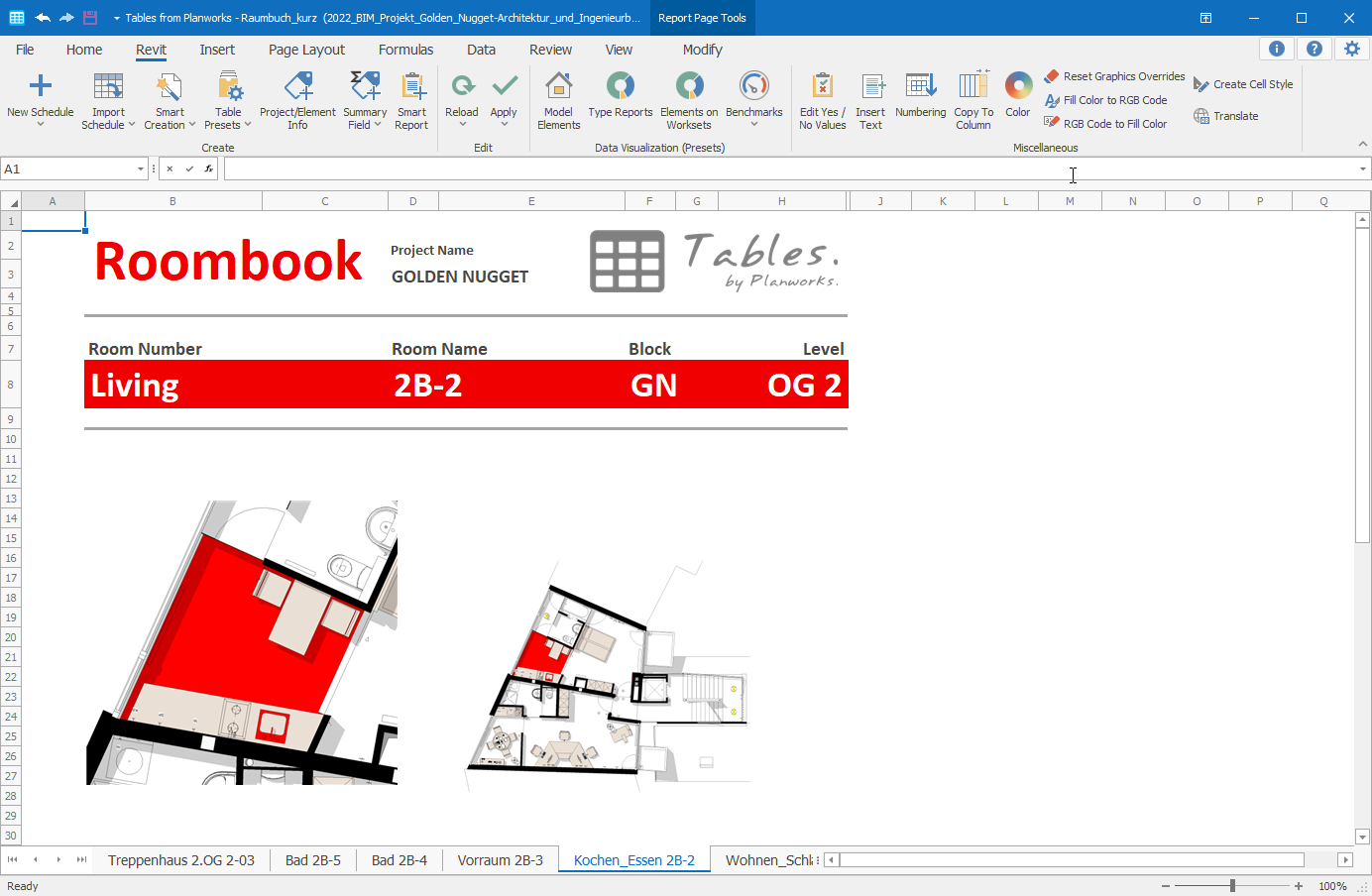 Tables is a spreadsheet application - think of it like having the power of Excel inside Revit. It works bidirectional - which means that you can make edits in the spreadsheet and push the values back into Revit - and is 100% compatible with Microsoft Excel. With Tables you can not only create and format beautiful Excel spreadsheets directly from Revit and create templates that you can use for further projects, but you can also edit, structure, manage or compare your Revit projects. You can write information from your xlsx Tables file back into your Revit model and use the same logic for other projects.
Additionally you can use our SmartCreation commands to create levels, views, rooms and sheets with placed views with Tables. With SmartReports you can easily generate model-based "one element per sheet"-reports like room books etc.
We also added specific commands for BIM management and coordination tasks to help you stay on top of your data. And all of this with the refinements that a modern xlsx-based spreadsheet application can offer you. This makes BIM really fun!
Tables: Spreadsheets inside Revit. And a lot more.