You can create levels easily, fast and structured with Tables. To do so, click on "Smart Creation" > " Levels" in the "Revit" ribbon. The Schedule Properties dialog opens with parameters already selected that are necessary to create layers. These are:
Elevation: This is the height of the level
Name: Name of the level (Attention: the names must be unique!)
Type: Level type (SmartCell: Selectable via right mouse click or value list button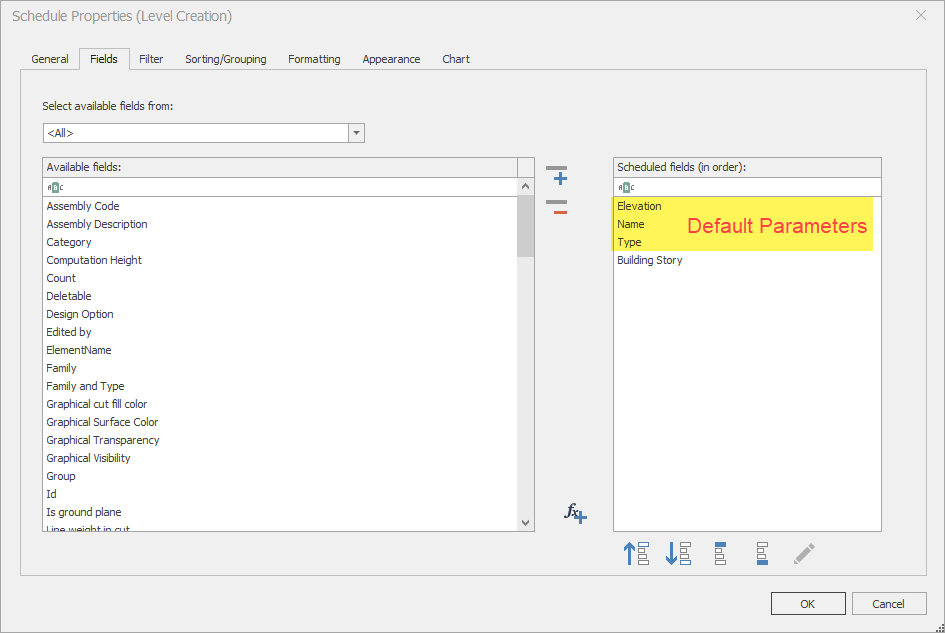 Necessary parameters for level creation lists
You can add as many additional parameters as you like; always remember that you can also control the name of your levels using concatenated parameters - after all, we're in a spreadsheet application 😉
Once you have chosen all the parameters required for your level creation, you can confirm the table editing dialog with OK. You will get a table that is empty only with the parameter names. Now you can fill the table with life, each line defines a new Revit level to be created.
Finally, click the "Apply" command in the "Edit" panel - right on the green check mark - and your levels will be created in Revit - it's that simple.