You can also generate non-placed rooms easily, quickly and structured with Tables. To do so, click on the "Smart Creation" > "Rooms" command in the "Revit" ribbon. The Schedule Properties dialog will open with already selected parameters that are necessary to generate rooms.
The parameters necessary for generating rooms are:
Name: Name of the room
Number: The number of the room, and the
Phase: The phase in which the room should be generated (SmartCell: Electable via right mouse click or value list command in the Edit panel)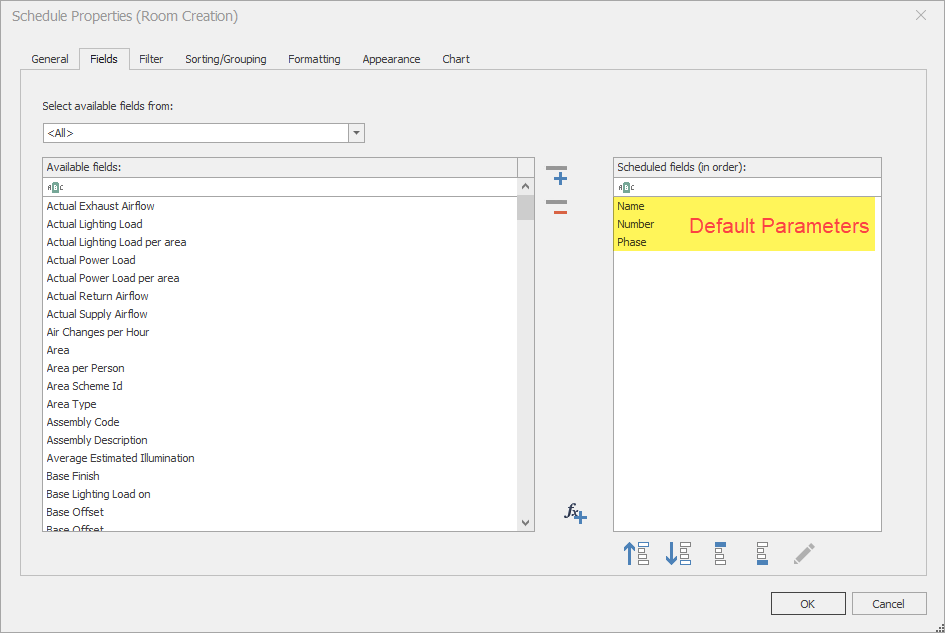 Necessary parameters for room creation tables
You can add as many additional parameters as you like; always remember that you can also control the name and number of your rooms using concatenated parameters - you're using Tables after all.
Once you have chosen all the parameters you want to use to generate your room, you can confirm the Schedule Properties dialog with OK.
You will get an empty table only with the parameter names. Now you can fill the table with life, each row defines a new non-placed Revit room to be generated.
Finally, click the "Apply" command in the "Edit" panel - just click the green check mark - and your rooms will be generated in Revit!