Is it fun to make sheets in Revit? 😉
Compared to Revit, creating sheets in Tables is a lot of fun! With Tables you can create your sheets quickly and easily using a connected spreadsheet.
To do this, click on "Smart Creation" > "Sheets" in the "Revit" ribbon. The Schedule Properties dialog opens with parameters already selected that are necessary to generate sheets. These are:
Sheet Name: The name of the sheet
Sheet Sumber: The number of the sheet (Caution: the numbers must be unique!)
The Titleblock type (SmartCell: Selectable via right mouse click or value list button in the Edit panel)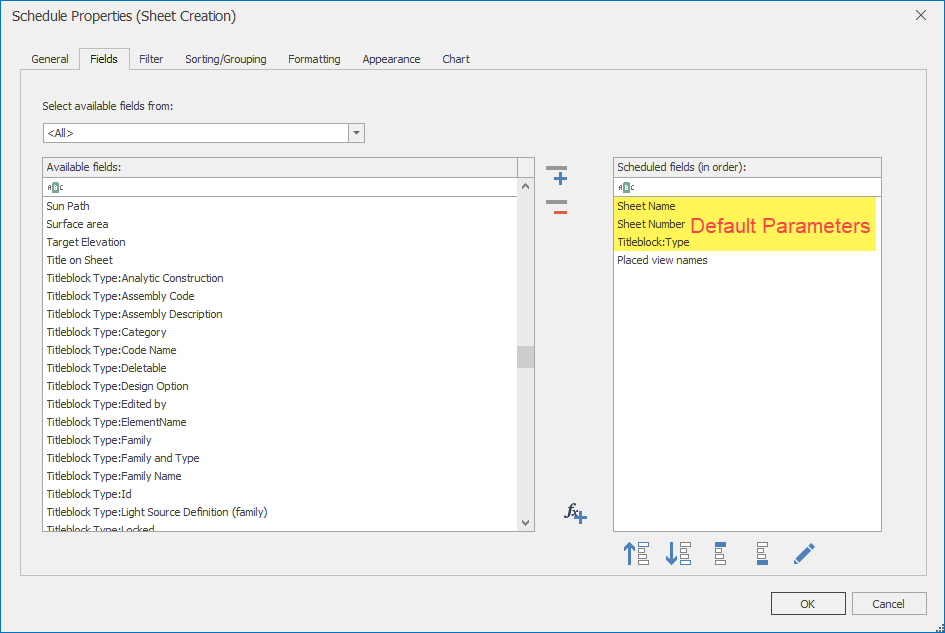 Necessary parameters for sheet creation tables
You can add as many additional parameters as you like; always remember that you can also control the name or number of your sheet with concatenated parameters or formulas - we are in Tables after all 😉
There is one additional parameter we recommend you to use: Our feature parameter "Placed View Names", with which you can also select the view or views you want to place on your sheet. As with most of our feature parameters you can use the cell context menu via a right click.
Once you have chosen all the parameters you need for your sheets, you can confirm the Schedule Properties dialog with OK. Tables displays an empty list just with the parameter. Now you can fill the table with life. Each line defines a new Revit sheet to be generated.
Finally, click the "Apply" command in the "Edit" panel - just click on the green tick - and your sheets will be generated in Revit.
Selection of the views you want to add to your sheet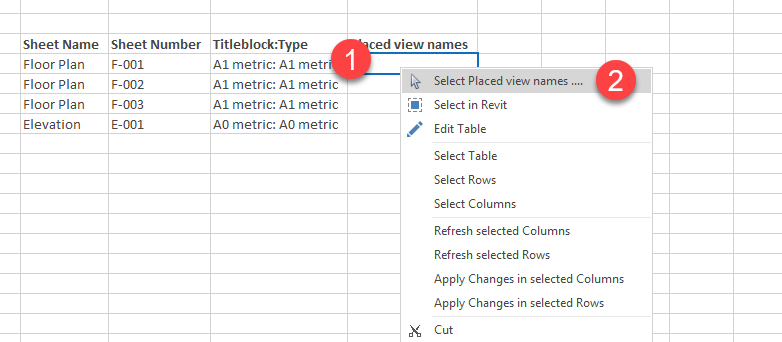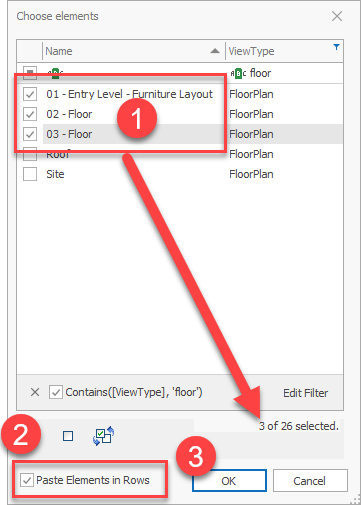 If you check "Paste Elements in Row" the selected views will be placed in rows. With this approach you can add a bunch of sheets with just one view on it.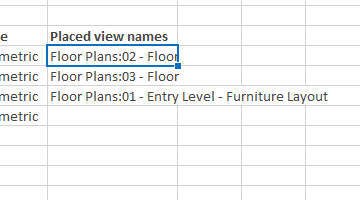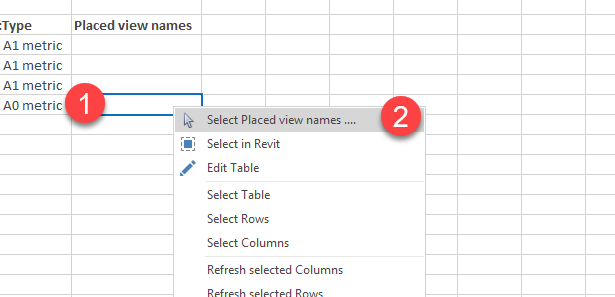 If you want to add more than one view per sheet just let the "Paste Elements in Rows" unchecked and all of the views you have selected will be placed in one cell, separated by a semicolon.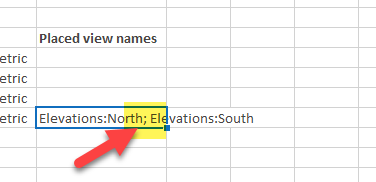 Tip: Always add the feature parameter "Placed view names" to your sheet creation table if you want to have views placed on your sheets as well. To select the views you want to place automatically use the cell context menu via a cell right click.