Panel Start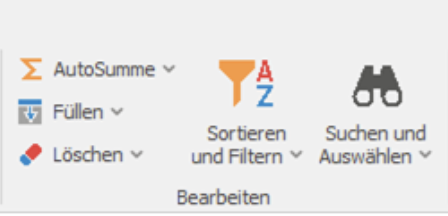 Panel Start / Edit
Auto Sum
If you want to quickly find out one of the following values, then select the corresponding cells and choose either "Auto Sum" or one of the other quick functions. In the cell below your selection, the determined value will be inserted immediately.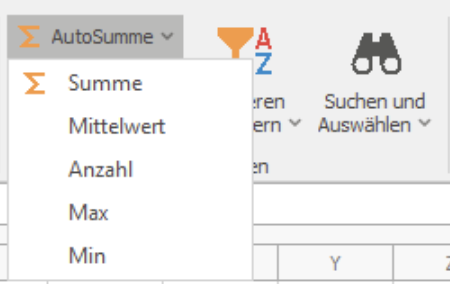 Panel Start / Edit / Auto Sum
Fill
This command puts an end to the endless, always the same entering of values. The cell you select first will be replicated in the selected direction. However, there is no automatic filling of rows of numbers or rows of dates.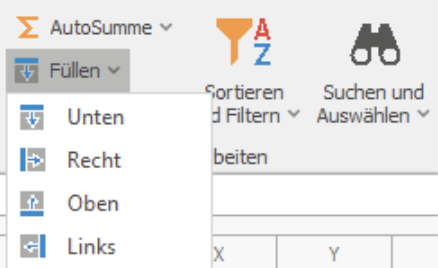 Panel Start / Edit / Fill


Delete
Through this command, thanks to additional options, you can easily delete previously assigned formats or specified content explicitly.

Panel Start / Edit / Delete
Sort and Filter
The functions that make lists exciting! If you have not added an explicit sorting in the menu selection of the list, you can use filters and the sorting function to operate your list as you wish.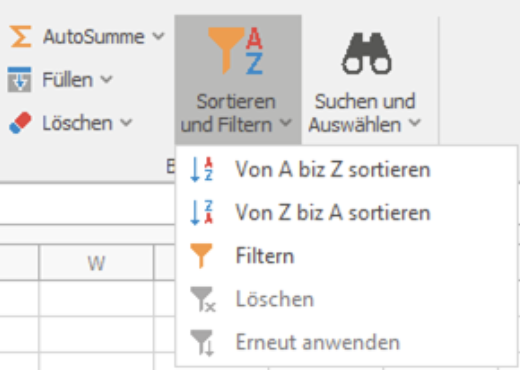 Panel Start / Edit / Sort and Filter
Search and Select
With this command you have the possibility to search directly in your list for a special formula and in the depth of the list for further properties and contents, using the normal search/search and replace functions.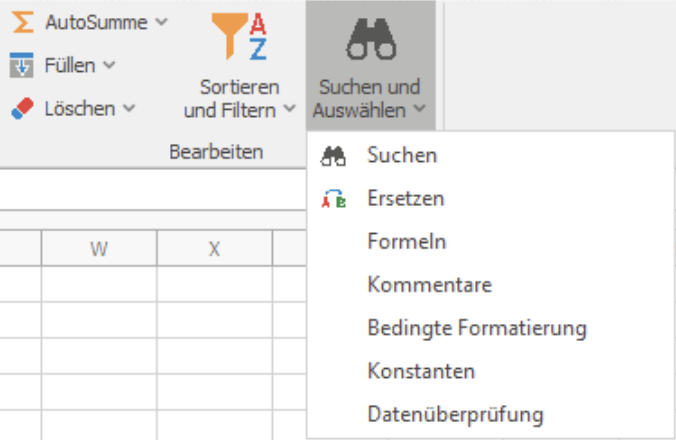 Panel Start / Edit / Search and Select
Status: 11.08.2023