In the settings you will find other possibilities to customize Tables according to your needs.
You can reach the settings dialog through the system menu in the upper left corner of the main window. From there, you can easily fine-tune your settings using the three tabs "General", "Customize" and "Advanced".
Opening the settings dialog


Workflow to open the settings dialog:
Click on the System menu in the top right corner of the Tables main window
Click on "Settings" to open the settings dialog

Note: All settings that you make in this dialog
are stored user-specific on your computer.

"Revit" tab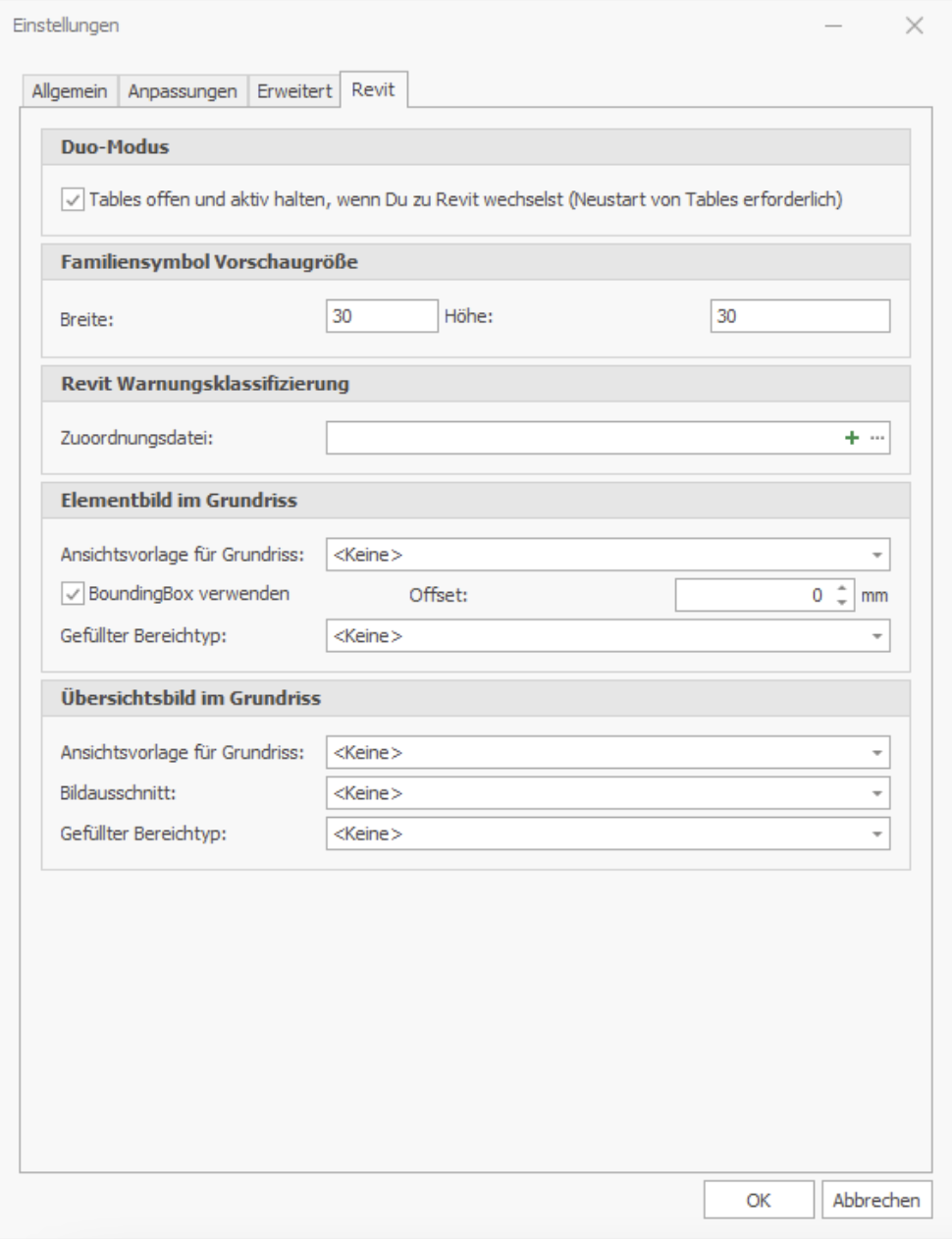 Settings of the "Revit" tab
Duo Mode
You can work in Tables and Revit at the same time and you don't need to close Tables if you want to continue working in Revit. However, don't forget to regularly update the data in your Tables table when you have made changes in Revit.
Family symbol preview size
For the symbol size of the preview images of families, a default value of 30x30 is already set. You can adjust this according to your wishes.
Warning classification
Revit warnings can be classified in different categories. We have placed an exemplary sorting of the warnings in the user directory.
Element picture in floor plan
Here you can select the view template for the floor plan if you also want to use tables for your room book and also place a room overview on your spreadsheet.

We recommend that you use the BoundingBox for this. With "Offset" you define the distance for the floor plan section contour with reference to the room edge.
Overview picture in floor plan
– Explanation follows –
Status: 15.08.2023