With this command you can copy many elements that are displayed via the special lists in your table and that are selected, to other opened Revit projects. The command works similar to "Transfer project standards" in Revit, but more selective.


Command "Copy to Project"


Workflow – "Copy to Project"
Select the elements (= lines in tables) that you want to transfer to other open Revit project files (multiple selection with the Shift- or Ctrl-key).
Click the "Copy to project" command in the "Management" panel
Select the desired projects in the project selection dialog by activating the respective check marks
Confirm your selection with OK – Done!
This way you can quickly copy elements from one Revit project to another.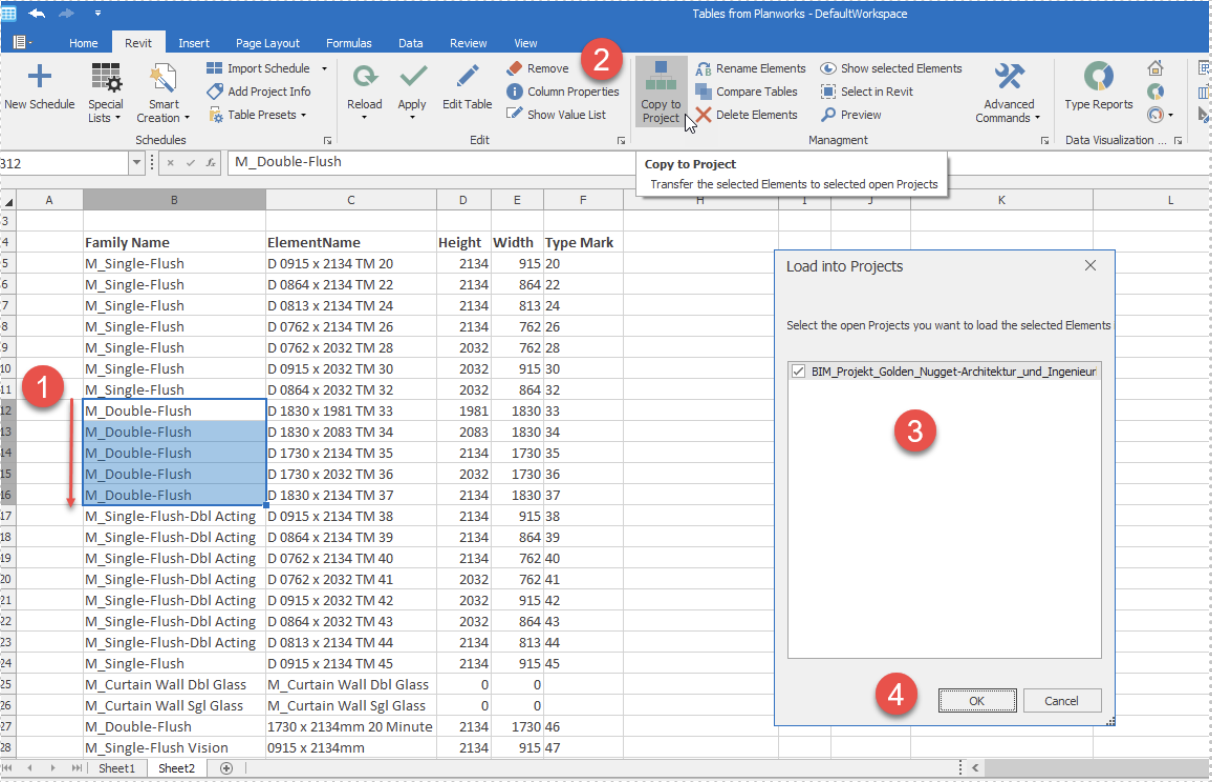 Workflow "Copy to Project"
Status: 09.08.2023